WAGS Pet Adoption is an "open-admission" animal rehabilitation and adoption center serving Westminster and other parts of Southern California. With a heartfelt commitment to the welfare of animals, the mission of WAGS revolves around raising educational awareness on how people can reduce homeless and stray populations of animals, lower euthanasia rates, promote animal advocacy, and ensure proper shelter for pets in permanent homes.
WAGS believes that every animal deserves humane and responsible pet care, which is why they've spent over 11 years building a foundation with the Westminster Veterinary Group. This partnership fuses experienced, compassionate veterinary care with innovative technology for animal welfare management. WAGS wants the forward-thinking communities of California to take the leap into the new standards for matching pets with loving homes.
WAGS strives to produce happy adoptions and, therefore, delivers the best care possible to their pets and conducts thorough family matching steps to ensure you and your pet are a great pair before you even leave the center.  Through scheduled "meet-and-greets" to make sure that your new friend is properly introduced to all member's of your family, including any current pets, WAGS works hard to suss out any issues to be addressed before a happy homecoming is a possibility.
To learn more about the Center, how WAGS works, or to meet some of their lovable, adoptable animals, visit them at America's Family Pet Expo April 25-27 at the OC Fair & Event Center in Costa Mesa, CA.
Here are a few friendly furry faces that are waiting to meet their homes:
Meet Heathcliff: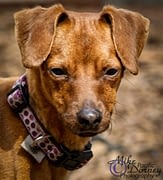 And Tabasco: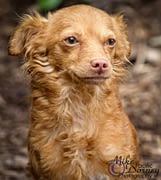 Here's Ginger: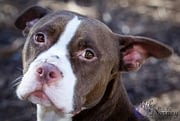 If feline friends are more your speed, Vanessa here could use a companion:
For more immediate information, visit out website at: http://wagspetadoption.org.