John Taylor is a Naturopath and the CEO/Founder of NWC Naturals. With an extensive education and background in nutritional studies, John and his co-founder Marguerite Taylor have made it their lifelong mission to enhance the education and development of natural health professionals through formulating cutting-edge products that enhance the lives of people and their pets.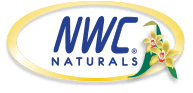 Author of the recent bestselling book, The Wonder of Probiotics, John puts his probiotic and enzyme knowledge into the world emphasizing the importance of living healthy and living well. From heart supplements to joint relief remedies, NWC Naturals believes that our pets deserve the best. There are many benefits of probiotic supplementation for animals, including: boosting immunity functions, improving digestion, removing toxins from the body, promoting proper elimination, and controlling yeast overgrowth.
To learn more, here's a short trailer narrated by Leonard Nimoy and NWC Naturals to help explain the critical importance of taking proper care of your pet, how to select the right probiotic and several other surprising pieces of information.
More information is available on the website, http://nwcnaturals.com, or visit their booth at America's Family Pet Expo April 25-27, 2014 at the OC Fair & Event Center in Costa Mesa, CA!