If you have a cat then you know that outside of the safe comforts of your home can be a dangerous place for them to explore. With potential threats like large dogs, owls, hawks, coyotes and more, it can be a perilous world, especially for a domestic kitty. The KozyKittySitter is a great product designed to provide a safer space for your cat to play outdoors without your constant supervision. Cats can climb into the KozyKittySitter to avoid bad weather like rain or snow, loud noises from construction or workmen in the neighborhood, or virtually any other threat.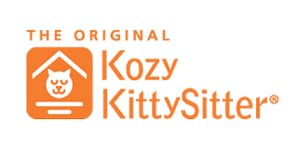 By providing peace of mind to you as the owner, and a secure accessible habitat for your cat, it's the best of both worlds. With a flexible design that offers multi-levels of comfortable and stable places to dwell, the KozyKittySitty provides an interesting structure to accommodate a haven from dangers in the outside world.
Here is a kitty popping his little head out to observe: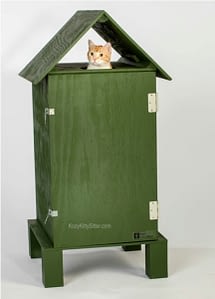 And a sneak peak at the inside of a KozyKittySitter to show the multi-levels of safe space that your pet can explore:
Find out more about this unique, cat-tested and cat-approved product on the website, http://www.kozykittysitter.com/, or visit the Alive And Well Animal Products booth at America's Family Pet Expo April 25-27, 2014!