There's no doubt about it, losing a beloved pet can be one of life's most difficult and emotionally trying experiences.How to keep the cherished memory of a furry friend is a dilemma that Lisa Brambilla, President of My Eternal Family Tree and Creator of Bio Urn seeks to address.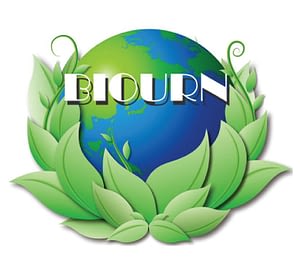 As a 55-year-old wife, mother, pet-lover, and cancer survivor, Lisa set out on a mission to change the way we say "goodbye" to our little furry friends. With the motivation to create a green and eco-friendly solution, Lisa created a unique pet product; a biodegradable urn that holds the entirety of a pets cremated remains that when planted, also grows into a memorial tree.
Since the 1980s, the cremation rate has grown from 9.7% to an astonishing 72%. In the pet industry, this can create a conundrum as to what pet owners are supposed to do with a collection of pet ashes. Bio Urn can serve as a tool for coping with grief within the veterinary industry, which has intimate knowledge about how difficult end of life conversations can be with pet parents. "One of the main ideas behind Bio Urn is that a memorial tree can help to focus pain and sadness away from the death and concentrate more on the circle of life, giving back to the earth portion of the experience by creating a nourishing tree in tribute to the human-animal bond."
Customers can make many different selections in terms of their Bio Urn from what type of tree they would like to thrive in their local environment, soil, nutrient rich planting cell, a bag to hold remains, a stainless steel marker, and of course, the Bio Urn itself.  Custom urns can even be constructed from the fabric of a favorite toy or blanket for an extra-personal touch.
Find out more about My Eternal Family Tree and Lisa's solution to provide a lasting, living reminder of a shared love with a four-legged companion at http://www.myeternalfamilytree.com or visit them at the upcoming America's Family Pet Expo.