Happy President's Day from America's Family Pet Expo!  Since Presidents are knowledgeable on so many subjects, we thought we would take a look at what some of them had to say about pets: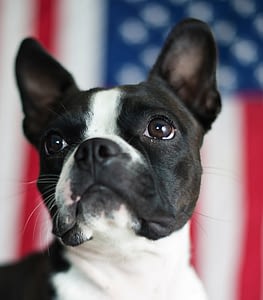 "If a dog will not come to you after having looked you in the face, you should go home and examine your conscience."
Woodrow Wilson

"What counts is not necessarily the size of the dog in the fight – it's the size of the fight in the dog."
Dwight D. Eisenhower
"You want a friend in Washington? Get a dog."
Harry S. Truman
"The friendship of a dog is precious. It becomes even more so when one is so far removed from home…. I have a Scottie. In him I find consolation and diversion… he is the "one person" to whom I can talk without the conversation coming back to war."
Dwight D. Eisenhower
"No matter how much cats fight, there always seem to be plenty of kittens."
Abraham Lincoln
"Children and dogs are as necessary to the welfare of the country as Wall Street and the railroads."
Harry S. Truman
If you enjoyed reading what past presidents have said about pets, please visit our previous blog post Celebrating Presidential Pets on President's Day! to learn about what presidents have had for pets.