Oral care is important to us, so why not for our four-legged friends? America's Family Pet Expo is pleased to have Pet Pure USA oral care products exhibiting.  Pet Pure is a FDA registered manufacturer and designer of oral care products in Irvine, CA.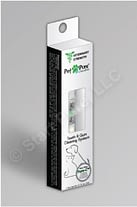 The Pet Pure USA oral care product helps aid or prevents Perio, Gum Disease, Oral Plaque, and Bacteria in dogs and cats. It comes in a gel form enriched with vitamins that is applied to the gums and teeth of your furry friend.  This product is like no other and will be featured on HSN in June.  The gel comes individually for dogs and cats.
Why is home oral hygiene so important for pets? Aside from regular veterinary visits the most important care for your pet is his/her oral hygiene routine.  Negligence to proper pet oral care can lead to gum disease which can cause serious health problems.
So, why Pet Pure?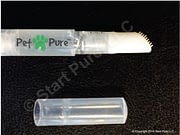 Patent pending technology that dramatically removes plaque and kills tartar causing bacteria
Only system that will clean teeth 200% better than competing brands
All natural ingredients safe for all dog, cat breeds and…their humans! No need to rinse
Patent pending system that allows Pure-C (Vitamin-C) to be massaged into gums; the most clinically effective way to prevent and reduce gum disease
Patent pending detergent technology helps lift stains off teeth
Freshens breath immediately after single use
Soft silicone brush tip gently massages the gums and delivers proprietary gel onto all corners of teeth
Stop by their booth to learn more at America's Family Pet Expo!