Valentine's Day is tomorrow, and as many people celebrate love and happiness, we at America's Family Pet Expo want to encourage you to be sure to celebrate the holiday safely with your pet.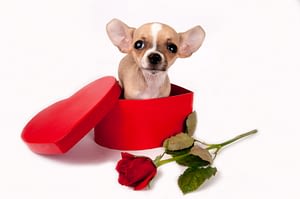 A few things to watch out for:
Be sure to keep these things in mind as you celebrate with loved-ones, family, and friends.  And celebrating with your pet is a fun idea too!  Give your pet a special treat or spend a little extra time playing with or snuggling with your pet.  We're sure it deserves it!  Enjoy the Holiday!