We hosted our 1st Reptile Show and Sale at this year at America's Family Pet Expo in Orange County, and it was a success!  Numerous organizations came to display or sell various types of reptiles – from lizards and snakes to tarantulas of all colors, shapes and sizes.  Plus, twenty percent of all reptile booth sales benefited The United States Association of Reptile Keepers (USARK), an education and advocacy group promoting awareness and responsible care of reptiles.
Attendees of this family-friendly event had the opportunity to interact with the reptiles through hands-on demonstrations, touching, and holding.  Here are a few pictures of the reptile fun!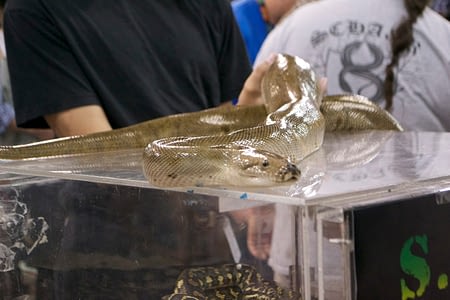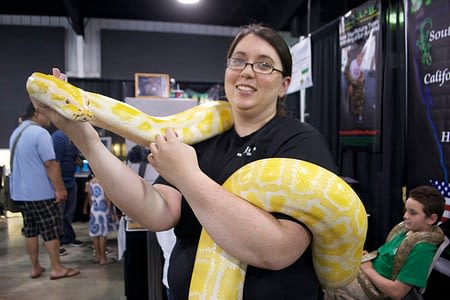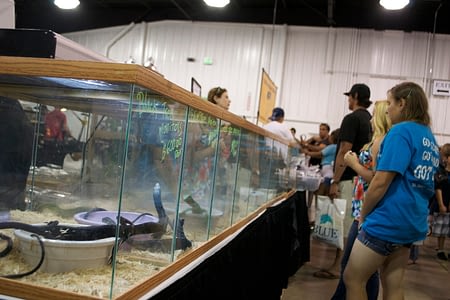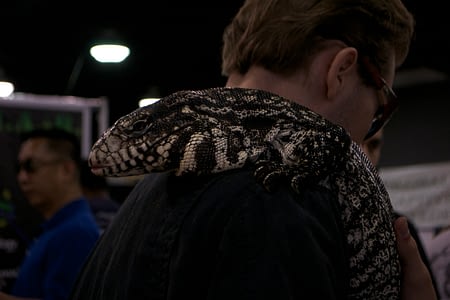 Did you attend America's Family Pet Expo's Reptile Show and Sale?  Did you interact with the reptiles?  Did you take one home with you as your new pet?  We'd love to hear your feedback on the America's Family Pet Expo Facebook Page!